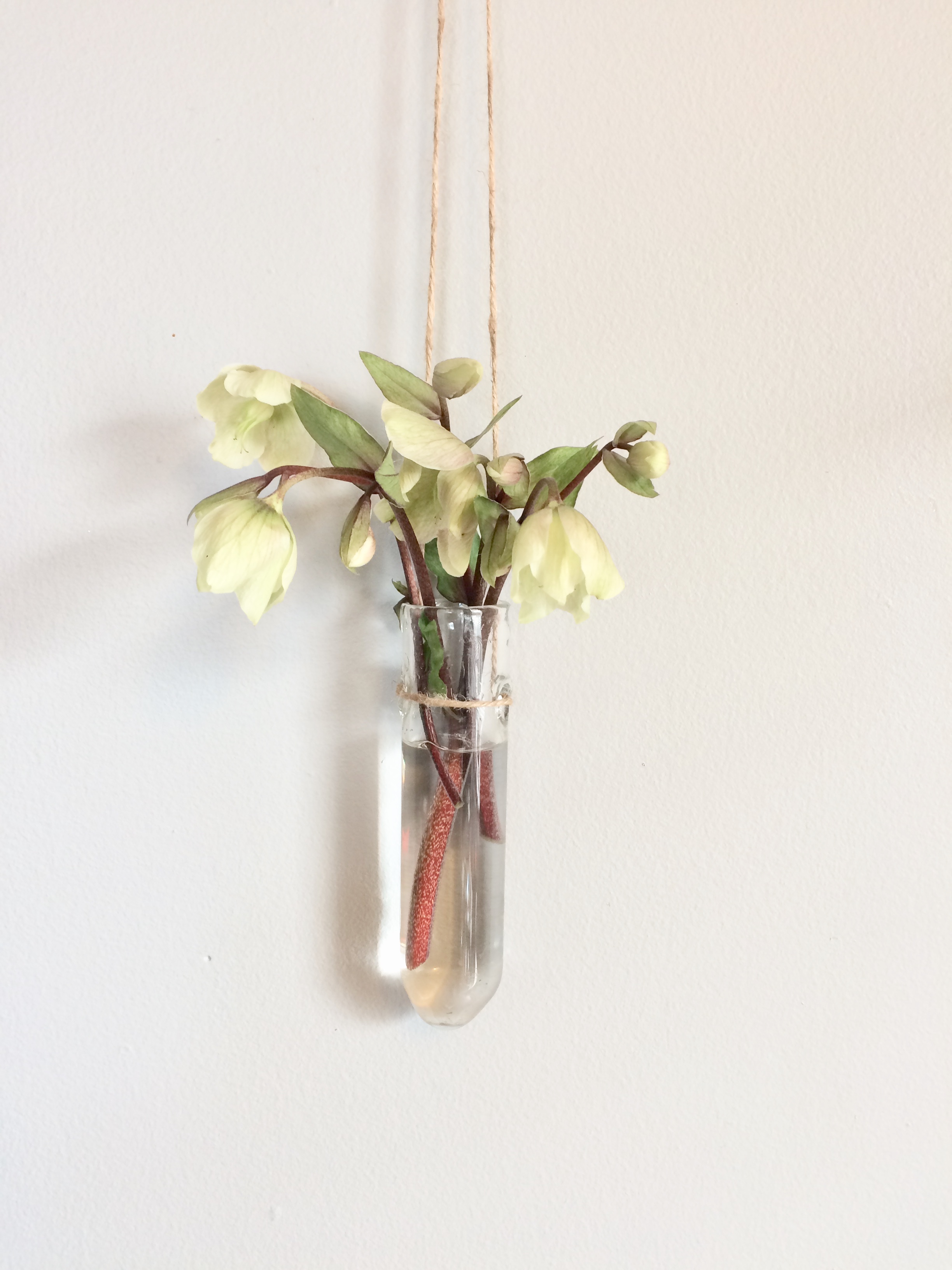 Hanging Test Tube Vase

This listing is for one hand blown hanging glass vase.
It measures 4" long x 1" wide.
These lovely little vases are made by hand in my studio and can be hung anywhere. Comes with a jute string.
These sweet small vases look great in multiples. Perfect for both wild and garden flowers. They can be used to root plant cuttings or to keep herbs fresh and on hand in the kitchen.

• Each of my pieces are handmade creating one of a kind results.

• Made with borosilicate glass

• My glass is annealed in a kiln for strength and durability however please handle and store your glass piece with care.