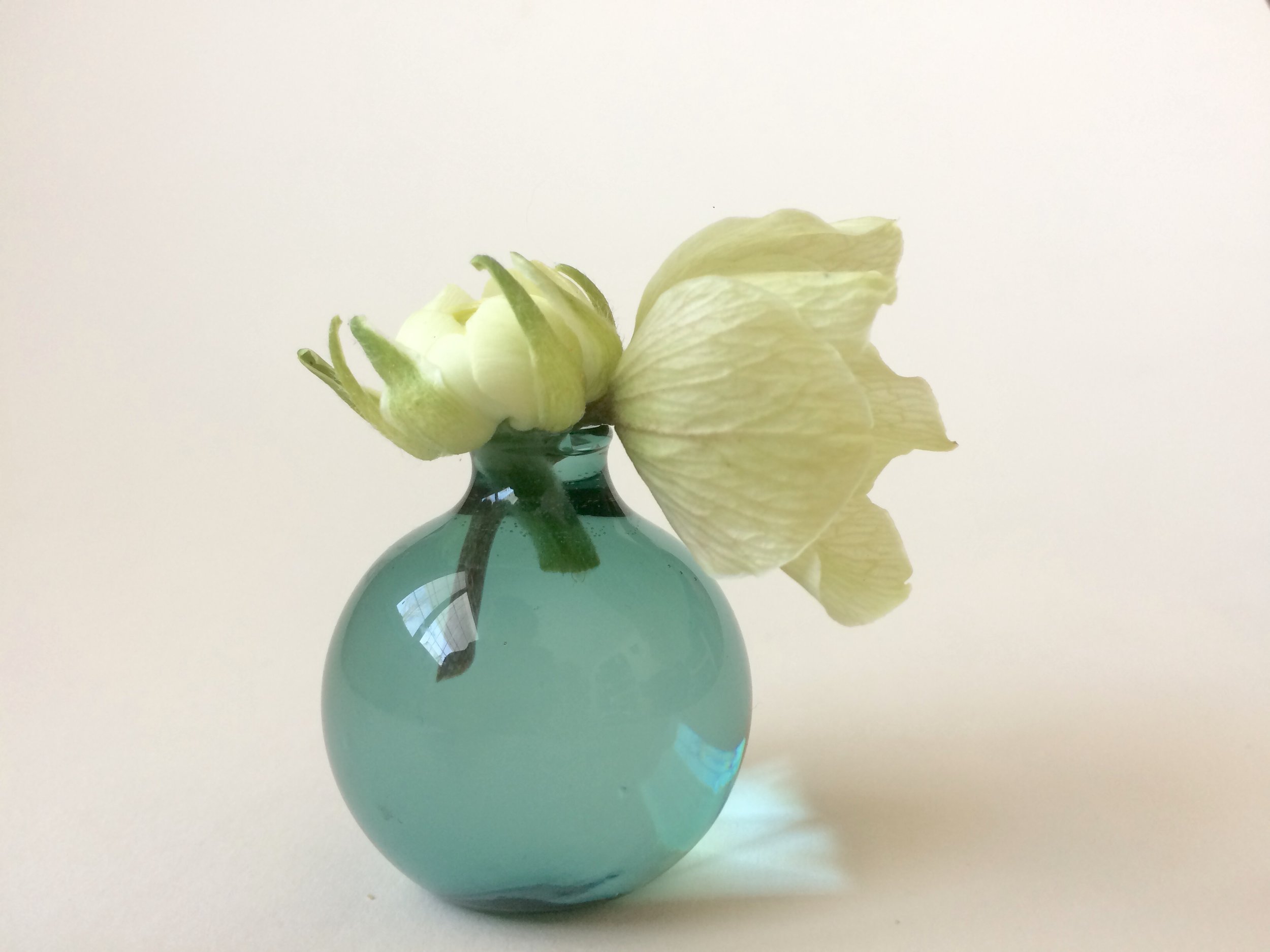 Mini Vase in Lake Green
Handmade blown glass mini bud vase, in a beautiful Lake Green glass. Measures approximately 1.75"Tall X 1.5" around Please note size may vary slightly as each one is hand blown and one of a kind.
Perfect for wild flowers and garden flowers.

* Each of my pieces are handmade creating one of a kind results.

* Made with borosilicate glass

* My glass is annealed in a kiln for strength and durability however please handle and store your glass piece with care.
 
sold out